Circle.com Review
Supported Credit Cards
none
Authentication
two-factor authentication (code via text message, Google Authenticator)
Languages
English, Spanish, French, German, Portuguese, Chinese, Japanese
Company
Circle Internet Financial Inc.
Requirements
service has stopped
Company Location
United States
Fees
no-fee policy, only Bitcoin Network fees (4 US Cents per transaction)
Contra
many users complain (see comments) some web design issues keep me signed is not working properly
Update: From 12/7/2016 Coinbase does not support buying or selling Bitcoin anymore – they recommend Coinbase instead. Goodbye Circle, we wont miss you anyway 🙂
—
Defining one of its aims as having bitcoin go mainstream, Circle makes its name known in the cryptocurrency world by the $17M funding raised in its Series B Financing. Circle is a quite new bitcoin service as it exited the beta stage on October 1, 2014. Let's take a look at the details of what it offers to the bitcoin ecosystem.
First of all, it should be noted that Circle is not an exchange where you can trade bitcoins with others. You just deposit money to Circle, or withdraw. If you deposit USD, for example, Circle converts the money you deposit into BTC at its current market rate, and you see bitcoins in your account. You may then send bitcoins to others, to withdraw your bitcoins, or withdraw USD at a later time at the market price of that time.
Circle.com Availability

One of the first things that attracts attention is that Circle comes in 7 different languages; English, Spanish, French, German, Portuguese, Chinese and Japanese. This makes the website available for the global audience. However, using Circle from outside US is not that easy because only US bank accounts and credit cards are accepted for deposits and withdrawals. If you insist using Circle in your country, you first need to get bitcoins; then you can send bitcoins to your Circle account, since there is no restriction in bitcoin transfers from or to Circle.
Almost all of the world currencies are accepted. We especially checked Bolivian boliviano, which is the Bolivia's currency, where the central bank has banned bitcoin, and Circle even has an exchange rate for Bolivian boliviano, as long as you make the deposit from a US bank.
Circle has a mobile application for both iOS and Android, which makes its use available at any time by bringing the convenience of a mobile application.
Circle.com Reliability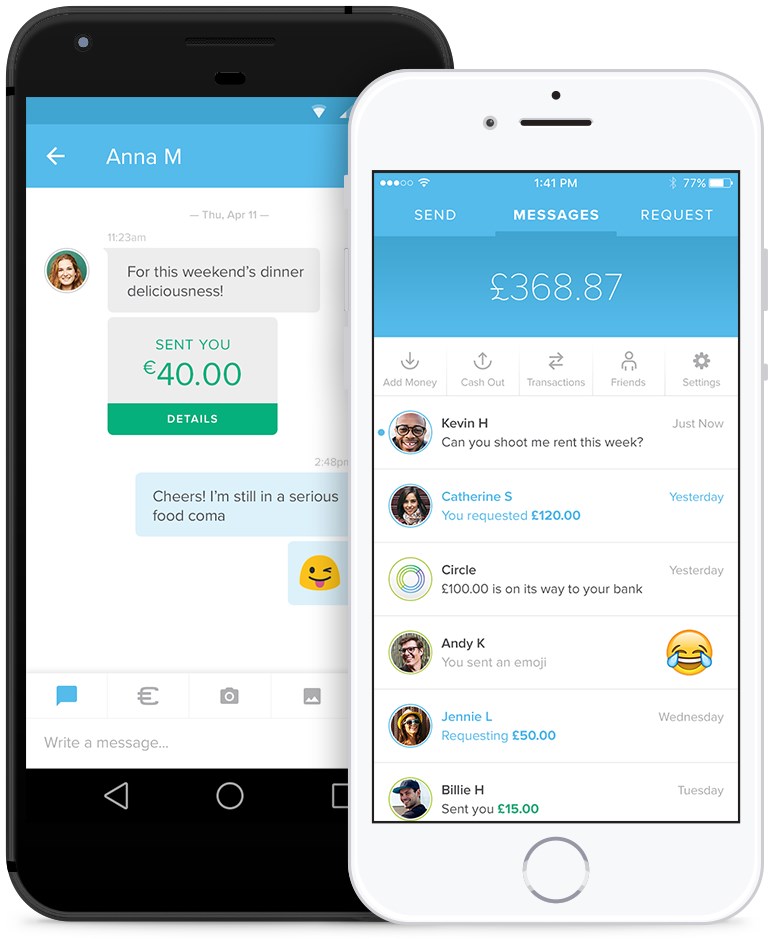 Circle.com is owned and operated by Circle Internet Financial Inc., a licensed US money transmitter company regulated by the FinCEN, the enemy of all bitcoin gambling sites. They have a solid anti-money laundering statement and they express their commitment to securing your money anywhere they have the chance to. Despite our inability to find the physical location or phone number of the company, personal details of the management team members and the board of directors are easily reachable at the website's About section.
Circle.com Security
When signing up for an account in Circle, you have to give a valid mobile phone number that you have access. This is favourable for security reasons, because each time you sign in to your account, Circle sends you a text message for a code verification, which makes it really hard for malicious hackers to leak into your account. On the other hand, it is not so favourable if you want to stay anonymous.
The SMS verification is also the standard option in logging in, though you may change the verification method as Google's 2-factor authentication, which is more versatile than SMS verification.
As for the security of your deposited coins, Circle claims its security system is military-grade. Also, in the front page, it is said that "All of the money in your Circle account is insured at no cost to you." As with all such online financial services, customers still need to take necessary security measures. In the security settings, we recommend requiring 2-factor authentication for all withdrawals to attain the utmost security. Since Circle stores bitcoins in cold wallets, it is really so unlikely that your coins get stolen by any hacker attack.
All in all, Circle's security level is arguably even higher than that any commercial bank currently offers.
Circle.com User experience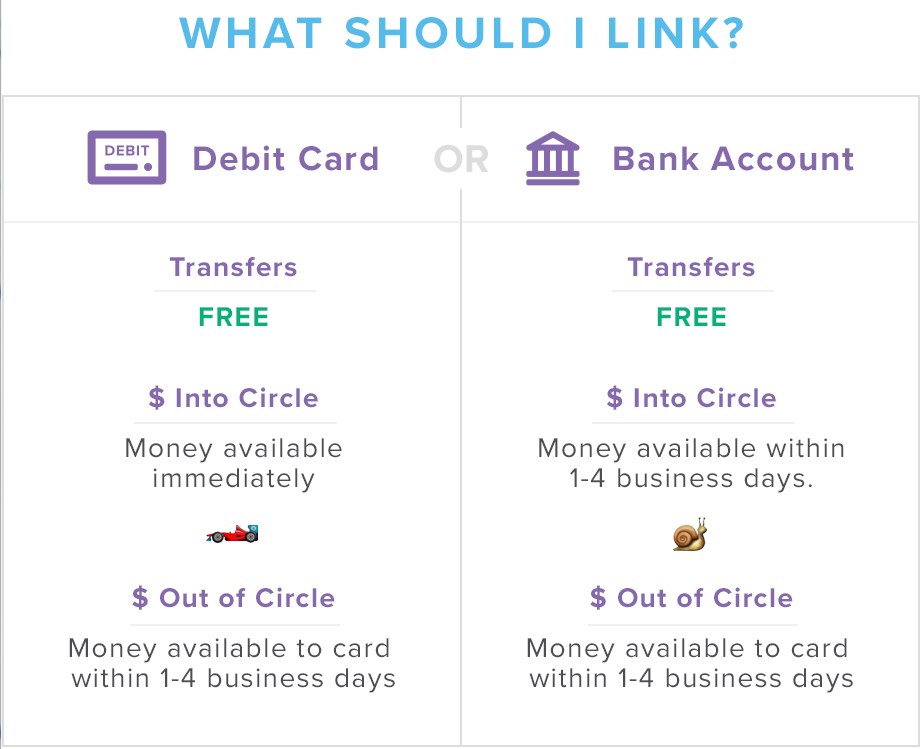 Circle has a very simple and easy-to-use design. Texts are easily readable, look is stylish. Once you are logged in, there are two simple buttons; add funds and withdraw funds, both of which will guide you through the necessary steps to put USD to your account or withdraw your balance to a US bank account.
Other than that, you may send or request BTC. You may use those features to deposit and withdraw BTC, or to send coins to others. Those features allow you to specify the transaction amount in any given currency to facilitate calculations.
To send bitcoins to another Circle user, you only need their e-mail address. Those type of transactions are done in Circle's databases and they do not take place in the bitcoin's block chain, so they are called off-chain transactions. Circle is one of the first financial services to provide off-chain transaction capability with a bullet-proof security.
Support and Availability
If anything goes wrong or if you otherwise need help, you are welcome at Circle Help Center, where you will find many of the most encountered issues. The help centre also have the full support for the 7 languages Circle offers. If you need any further help, you may call Circle customer services, albeit it's available only on weekdays from 10AM to 2PM EDT. Unfortunately, there is no live help, but the ticket-based support is easy work with, helpful and reliable. Though the ticket system as well is seemingly open only on weekdays.
Circle.com Review Conclusion
There are some web design issues. For instance, when you click one of the links at the bottom of the page while you are logged in, such as About and News, the directed page is shown as if you were yet to log in. It has also been observed that "keep me signed in for 30 days" is not working properly. Those are the issues that Circle may easily solve, and it is so likely that there won't be any such issue in a very short time.
Maybe the most remarkable feature of Circle is its no-fee policy. Besides no fees being taken in withdrawals and deposits, the conversion rate is more or less the same with any exchange, which means that there are no hidden fees, either. Of course, all bitcoin transactions require a fee by the bitcoin network itself. However, that fee is most of the time negligible, being as low as 4 US cents. The fees required by bank, as well, apply in depositing and withdrawing funds.
In conclusion, Circle is an innovative payment system that combines the bitcoin infrastructure with cutting-edge security, offered in its simplistic design that makes it easy for anyone to have and work with bitcoins.
Go to circle.com