Coinbase.com Review
Supported Credit Cards
VISA, Master Card
Supported Countries
USA, Canada, Singapore, Austria, ​​Belgium, Bulgaria, Croatia, Cyprus, Czech Republic, Denmark, Finland, France, Greece, Hungary, Ireland, Italy, Latvia, Liechtenstein, Malta, Monaco, Netherlands, Norway, Poland, Portugal, Romania, San Marino, Slovakia, Slovenia, Spain, Sweden, Switzerland, United Kingdom
Bitcoin Trading
BTC-USD, BTC-EUR, BTC-GBP, BTC-CAD
Company Location
San Francisco, California
Authentication
two-factor authentication (sms verification code)
Fees
only 1 % fee for currency exchange $10 Bonus if you buy for more than $100 sending and receiving bitcoins is free trading fees 0.25% - 0.1%
Requirements
name, surname, e-mail, phone number, bank account in allowed countries
Languages
English, Spanish, French, German, Italian, Portuguese, Dutch
Pro
$10 Bonus if you buy for more than $100 simple, modern website many different countries allowed
Contra
detailed registration process no prepaid credit cards allowed
Launched in June of 2012, Coinbase is a US bitcoin wallet and platform whose headquarters are in San Francisco, California. 2,800,000 users and 4,300,000 wallets, 41,000 merchants and 7,000 developer apps are some of the impressive stats for the company. Since bitcoin is the leading cryptocurrency of the world, it is worth taking the time and learning more about this bitcoin wallet platform.
Coinbase.com Availability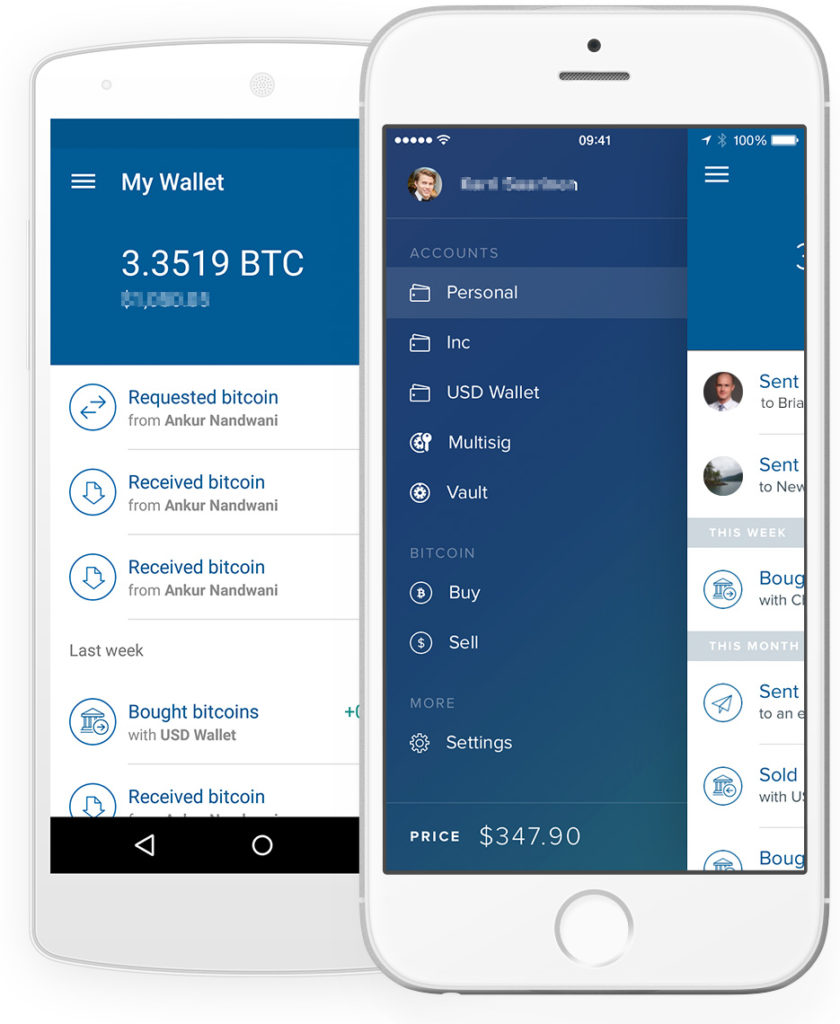 Coinbase.com comes in English, Spanish, French, German, Italian, Portuguese and Dutch. That makes it a 7 language platform and it is really convenient. Now, when it comes to the number of countries where Coinbase is supported, a total of 32 countries are available for you to turn to. Among them, we find the United States of America and the United Kingdom, Austria and Belgium, Cyprus and Malta, Greece and France.
You can use Coinbase with the addition of your credit card or debit card, as well as with the help of your bank account. According to your location in the world (meaning if you are a US resident, a UK customer or if you are located somewhere else), you first need to verify the bank account or other payment method.
There are detailed instructions on the website of Coinbase.com for you to follow. From their site, we quote: "Currently it is not possible to use Dwolla or PayPal, though we are working hard to expand these options in the near future."
To buy or sell bitcoin on Coinbase, you must link your account to a bank account from a bank based in one of these countries:
USA, Canada, Singapore, Austria, Belgium, Bulgaria, Croatia, Cyprus, Czech Republic, Denmark, Finland, France, Greece, Hungary, Ireland, Italy, Latvia, Liechtenstein, Malta, Monaco, Netherlands, Norway, Poland, Portugal, Romania, San Marino, Slovakia, Slovenia, Spain, Sweden, Switzerland or the United Kingdom.
Coinbase has a mobile application that can be used on iOS and Android running devices. This is definitely a great thing to keep in mind, so as to ensure the most convenient user experience possible.
If you want to sign up for coinbase, you can get a discount coupon on this website.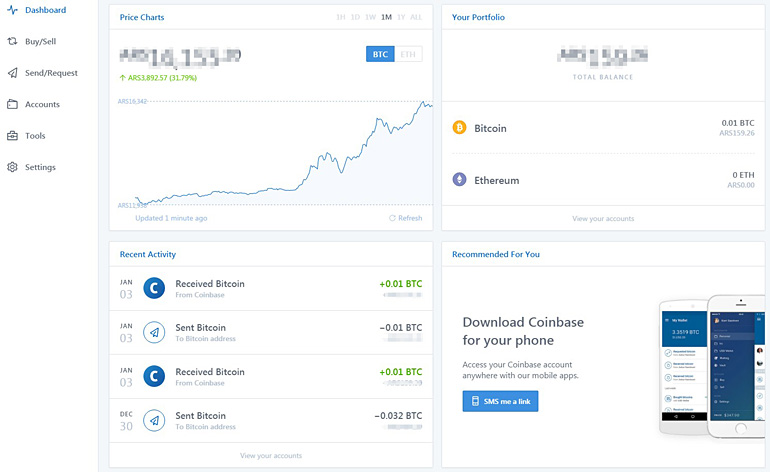 Coinbase.com Reliability
Coinbase.com is based in the US, and specifically in San Francisco, California. They were launched in 2012, making them a fresh alternative in the global market. They have got a solid privacy policy and they take anonymity seriously. If you are looking for further information as to the data that they collect and the details regarding their license and usage, you can check out their Legal & Policy section.
Coinbase.com Security
Security is the cornerstone of Coinbase, which is of great importance in such a sensitive field. First of all, 98% of the customer funds are stored offline. Then, 2-factor authentication is a must; this means that you have to use the SMS verification code, as well as your password and username.
The website of Coinbase is SSL encrypted, with HTTPS being the most advanced method of keeping the web safe. Last but not least, the wallets used enable AES-256 encryption and this is a wonderful addition to the already safe environment.
Of course, along with these major practices, there are extra details that make a difference. For instance, all the employees of the company get checked for their background and are obliged to encrypt all their devices. All that leads to the best security measures that can be taken, in avoidance of breaches and their negative consequences.
Coinbase.com User experience
Coinbase cannot take credit in being extra simple and easy to use. Even though their website is pretty much modern, simple and straightforward, there is too much that can baffle new customers. First and foremost, you cannot navigate their site and find out a lot prior to signing up.
This can be irritating, since experimenting with a service can either make it or break it for you. In order to subscribing to the services of Coinbase, you are expected to enter your name and surname, an email and your credentials.
Of course, thanks to the 2-factor authentication, you will also be required to add a valid phone number. After the whole process is done, you will be expected to add a bank account – this is the way to start exchanging bitcoins, after all.
The mobile app is much better, offering comfort and flexibility. However, the users that are not tech savvies can still come up with some difficulties and contact with support might be needed.
Coinbase.com Support and Availability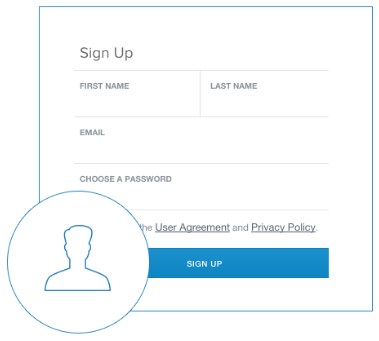 Moving forward with our Coinbase.com review, this is the time for analyzing their support department. First of all, you can expect to read quite a few details about several aspects of Coinbase from their knowledgebase.
Submitting a request is another popular option in the support section, but there is no immediate feedback – the lack of live chat is evident, just like in many other platforms of this sort. The site is available in 7 languages, as mentioned above, which makes it better for users to handle in terms of knowledge and detailed reading.
Along with all the other methods for contacting support, there is the community that you can turn to. Apparently, social media presence is another alternative and maybe this is going to be the most direct way of contacting Coinbase.
Coinbase.com Review Bottom Line
Now that we have finished reviewing Coinbase.com, it is high time we concluded as to their pros and cons. Located in the US, they are reliable and they have got the necessary licensing that enables you to trust them with your bitcoins. They are crystal clear in their Legal & Privacy section, as to the info they collect and so on.
They are serious about security, with 2-factor authentication being a must. Even if this may sound tedious and unnecessary, in fact this is a great tool that eliminates online hacks and other threats. The site of Coinbase is pretty modern, but there are some details that might confuse newbies and non-tech literate.
No live chat is available (which makes it harder to contact the representatives in case of an emergency) and they currently do not support PayPal or Dwolla. These will certainly be welcome as future additions, towards ensuring the best user experience. With a few improvements, Coinbase.com is going to be a quality solution to everybody who wants to start using Bitcoin as a cryptocurrency.
Go to coinbase.com