CoinCorner.com Review
Supported Countries
UK and Europe
Security
SSL, Card verification
Authentication
two-factor authentication (Google Authenticator)
Bitcoin Trading
BTC-GBP, BTC-EUR
Fees
BTC withdrawal/deposit is free, fees only for credit cards
Requirements
proof of identity and address documentation for transactions more than 100 GBP
Supported Credit Cards
Visa, Mastercard, JCB, Solo, Cirrus
Pro
safe environment great apps for mobile devices good user experience
Contra
form with many personal details no live chat or direct phone number
Company Location
Isle of Man, UK
CoinCorner.com is a company set in the United Kingdom, with the aim of facilitating the exchange of cryptocurrencies in the wider area of Europe. Their headquarters are located in the Isle of Man, making sure that they are kept up-to-date with the advancements in the field of currency exchange.
A team of tech savvies and advisors has come together, in order to help people maintain their anonymity and still benefit from easy, smooth currency purchase and sale. Let's find out more about them!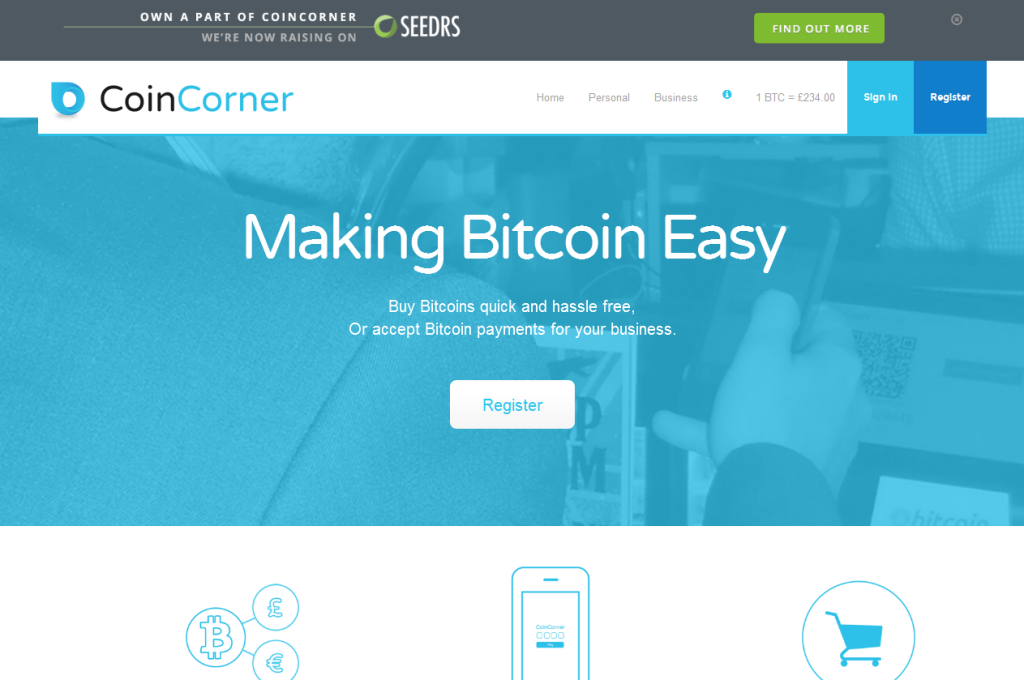 CoinCorner.com Availability
CoinCorner.com is available in English and German. If you consider the competition, this is an area where they might have to dig a bit deeper. However, English is the international language globally and they are located in the United Kingdom – so, that makes sense.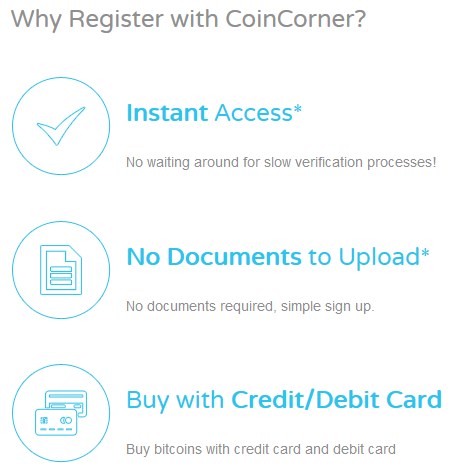 Other than that, the platform is offered to people from UK and Europe generally. As a result, any European who wants to buy or sell cryptocurrencies can do so pretty easily. Apart from Europe, this is a detailed list with all the countries where the services are provided.
There are quite a few payment methods on offer, including bank transfer and credit or debit cards. Of course, the use of credit cards comes with the proper card verification process, in avoidance of fraud incidents and other negative consequences of unauthorized card use.
There is the Mobile Bitcoin Wallet available for mobile devices, making the use experience even better. You can find their apps on their website, covering Android running devices, Apple and Windows Phone. This is great, as the need for cryptocurrencies has increased significantly over time and therefore it is really helpful to have an app that covers the needs of mobile devices with no exceptions.
CoinCorner.com Reliability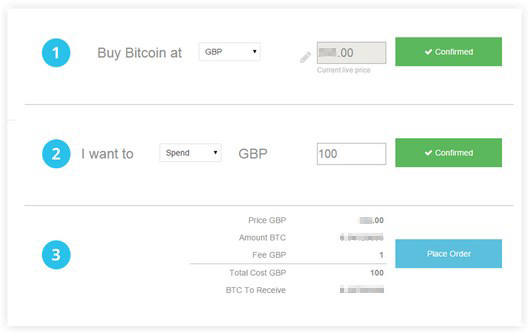 CoinCorner.com is a British company, with a clear Privacy Policy, Terms and Conditions. Along with that, they have got 2 factor authentication enabled via their card verification procedure. This means that they can guarantee smooth and secure currency exchange.
With the various plugins and the apps for mobile devices, you can expect easy and simple currency exchange on the spot. It is worth noting that on their website they clearly state their company number, which is 129003C. This is certainly an example of how reliable the company is.
CoinCorner.com Security
All the security measures required have been taken, on behalf of CoinCorner.com. To be more specific, their site is SSL secured and there is the proper encryption allowing HTTPS. They have got a special section, where they explain in full detail which activities they do not allow on their platform.
In addition, as we have already mentioned, there is card verification enabled for the users. In this way, financial transactions are perfectly secured. With the solid character of their privacy policy, terms and conditions, this is the best environment for protected financial exchanges.
CoinCorner.com User Experience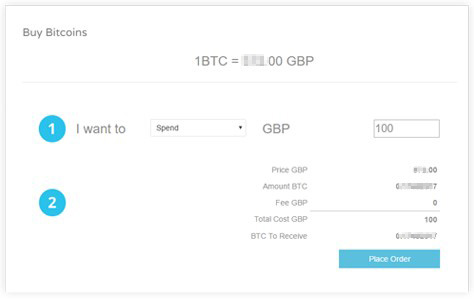 The website of CoinCorner.com is pretty neat and modern looking. The navigation is easy and smooth. You can easily setup an account and start using the platform, in order to exchange the different cryptocurrencies.
One thing that ought to be improved is the amount of personal information required, prior to completing the registration. Among the details provided, you need to include your address and mobile phone number, ID number and occupation. They even require your source of wealth. On the other hand, no document upload is necessary.
The Mobile Bitcoin Wallet is really smooth to handle, which makes it easy and simple for all users to benefit from the services of the platform, no matter where they are. So, after having dealt with the card verification and the information needed for your sign up, you are ready to go! There is also a detailed analysis on how you can buy Bitcoin here, so as to make things run even smoother for you.
CoinCorner.com Support and Availability
Moving on to the support department of CoinCorner.com, the first thing that catches your eye is definitely the diversity of the social media options that they have got. Besides the usual platforms of Facebook and Twitter, you can also find them on YouTube and Pinterest, Google+ and Instagram etc. In addition, there is a blog where you can read all about the various articles on CoinCorner. A FAQ section is also on offer.
If you wish to submit a ticket, things are simple. You can contact the company, simply by filling out a form with your name, email, phone and message. You are required to check a box and write down a code, so as to prove you are not a robot – security measures, once more. Alternatively, you can use support@CoinCorner.com and get in touch with a representative.
There is no live chat or direct phone number available for the customers to make use of. However, the response time of the tickets and the wealth of knowledge provided on their site make this lack of live chat and phone number less important.
CoinCorner.com Review Bottom Line
We have come to the end of our CoinCorner.com review and we are glad to report the results. First of all, this UK based company has done a great job in the field of security. They are really devoted to their goal of providing a safe environment in the exchange of cryptocurrencies, making sure that no leaks are possible.
What is more, they have created apps for mobile devices that can help people towards completing their exchange on the go. Credit and debit cards are also accepted as payment methods, in addition to the typical use of bank accounts. This can assist online users to complete their financial transactions directly and without the hassle of verifying everything.
Security measures might be too much for many users, though. Especially when it comes to signing up for the first time, you are expected to fill in a form with many personal details. Other than that, the navigation on the website is smooth and there is no problem that might deteriorate user experience.
Support could add live chat or a direct phone number, while the site could be offered in more languages. As a whole, though, it is needless to point out that CoinCorner.com is a reliable competitor on the global market of cryptocurrency exchange.
Go to coincorner.com