Indacoin.com Review
Authentication
two-factor authentication
Bitcoin Trading
BTC-USD, BTC-LTC
Fees
BTC deposit/withdraw 0% charges a huge premium on the current Bitcoin price
Supported Credit Cards
Visa, Master Card, 3D-Secured cards
Pro
Fastest service to buy bitcoin (15min for new users) No registration needed live chat and direct phone EU based company (UK)
Contra
zero fee policy doesn`t cover all transactions navigation could be better few supported languages
Languages
English, Spanish, Russian, Chinese
Company Location
UK, London
Supported Countries
France, Brazil, Russia, Netherlands, Indonesia and many more
Indacoin is a company based in the UK, with its headquarters being in Las Suite 5 Percy Street, Fitzrovia, London, W1T 1DG, United Kingdom. With an impressive, modern website and with their announcement on zero fees for execution of limit orders, Indacoin has caught worldwide attention. Indacoin.com is a global platform enabling the quickest bitcoin purchases in more than 200 countries with a credit or debit card and no registration.
If it's the first time you use the card, you will receive a call from Indacoin with a 4-digit code, which should be entered on your order page. After that, you will have to enter a 3-digit code, which can be found on your online card statement next to the charge amount.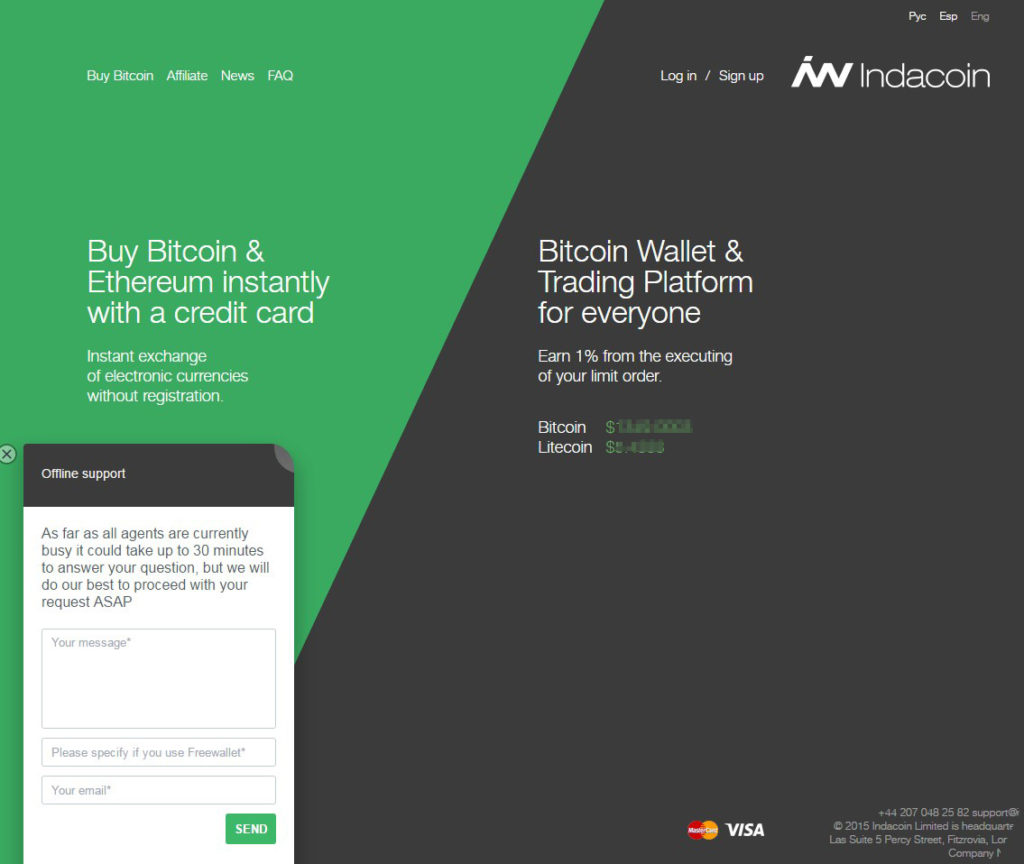 You will have the limit of $50 for the first transaction, $100 for the second transaction available after four days of the initial purchase and $500 after eight days of the first buy. The total limit for the first month will be $5,000 and then no limits at all.
Since your card is verified, cryptocurrency is sent automatically within ten minutes after the payment.
Since there is such a widespread interest in the field of cryptocurrencies and bitcoins, there is even greater interest in the credibility, reliability and overall user experience offered by companies related to cryptocurrency exchange. So, let's find out if Indacoin can live up to the challenge, shall we?
Indacoin.com Availability
Indacoin.com is available in English, Spanish, Russian and Chinese. This is neither great nor bad, since the multi-language platform obviously includes English as the international language. There are platforms offering up to 7 different languages, but this is not a major flaw of the site.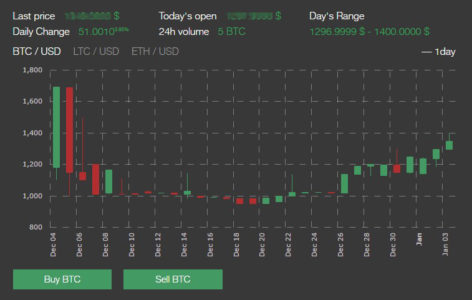 As for the accepted payment methods, we quote from their official website the following "We accept only 3D-Secured cards (Verified by Visa or MasterCard SecureCode). Please be advised, that we do not store your card data."
There is substantial flexibility as to the ways you can pay for your cryptocurrency, among which you can find OKPay and UnionPay, Payeer and PerfectMoney, not to mention credit cards or debit cards. At first, you will be expected to verify your mobile phone via entering a special code. There are instructions offered upon signing up, so you will not encounter any problems.
Indacoin.com Reliability
Indacoin.com is located in the UK, in the British capital. There is instant exchange on offer and the location of the company guarantees trustworthiness and great service. Zero fees for execution of your limit order can help you out a great deal, making the service even more reliable and pleasurable. You can buy bitcoins, as well as other electronic cryptocurrencies such as Litecoin.
Indacoin.com Security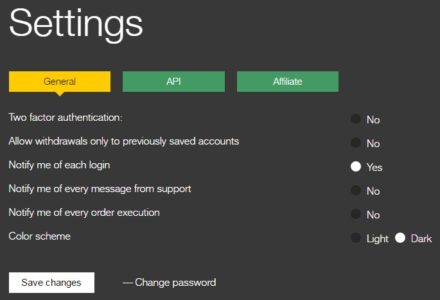 The site of Indacoin is HTTPS, which means that there is no problem with encryption lacking. On your mobile phone, you will be sent a SMS verification code and this is an added layer of protection. As we have mentioned above, no credit card data is stored and this is apparently a plus to your feeling of security.
Their privacy policy is pretty straightforward, with detailed information on the data stored from the site. You can find more info on their Terms of Use. The usage of 3-D Secured cards prevents fraud, which is a great asset towards enhancing one's protection.
Indacoin.com User Experience
Moving forward with our Indacoin.com review, this is time for the user experience verdict. Well, the website is modern and functional. However, there is no simple and practical way to navigate through the site. This can baffle people who are not used to similar services online.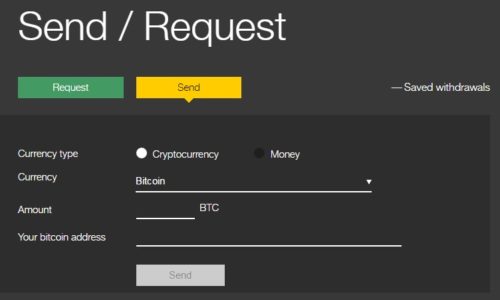 The mobile app is much better, offering comfort and flexibility. However, the users that are not tech savvies can still come up with some difficulties and contact with support might be needed. Still, you can sign up from the home page of the site and the only details required at first include an email and a password.
A wonderful thing to keep in mind is the fact that there are analytic charts of important details that you can turn to. For instance, you can observe the bitcoin price list over time or the number of transactions completed.
If you are interested in all the different fields where you can use cryptocurrencies, check out Luckycoiner. This site gives a lot of inspiration for cryptocurrency owners.
Indacoin.com Support and Availability
Indacoin can take pride in having a solid support department that covers all kinds of needs. Of course, the best and most direct way of contacting the representatives of Indacoin is the live chat (which unfortunately is not available 24/7). An automated message appears, as soon as you have entered the site.
A consultant is on hold and urges you to talk to them for anything that has been troubling you regarding the services. You can also contact them via an email at support@indacoin.com. Another means of contact is a direct phone at +442070482582. There is a FAQ section that you can also check through for further information, as well as the respective department for news updates. Last but not least, there is social media presence of Indacoin on Twitter and LinkedIn.

Indacoin.com Review Bottom Line
As you must have found out yourself from reading through the various aspects in our Indacoin.com review, there are both pros and cons in this platform. On the one hand, there is great security and support consisting of various different options for you to turn to. Particularly when it comes to support, the live chat (though not available 24/7) and the direct phone are welcome alternatives to the email and FAQ sections typically on offer.
The company is located in the United Kingdom, which means that the reliability of EU based companies cannot be ignored. In addition, the site of Indacoin.com is pretty neat and modern, offering superb information in the form of charts and news updates. The fact that they encourage you to only use 3-D Secured cards, in avoidance of fraud, adds to their overall aim to safeguard your personal data.
On the downside, now, some people might be put off by the technical nature of the site. There is no actual navigation practicality that may inspire newbies to continue on with their cryptocurrency exchange. The platform supports some languages (English, Spanish, Russian and Chinese), but several people might want even more than that.
The zero fee policy does not cover all the transactions, apparently – despite what some people may have hoped for. The commissions vary significantly and this means that you have to check for the exact fees every time, in order to prevent any unwanted payments.
As a whole, Indacoin.com is a reliable platform for exchanging cryptocurrencies. Nevertheless, some improvements have to take place and especially in the field of user experience. Assuming that these measures are taken, Indacoin will become an opponent worth admiring!
Go to indacoin.com