EXMO.com Review
Authentication
SMS authentication and TOTP authentication
Bitcoin Trading
BTC-USD, BTC-EUR, BTC-RUB, BTC-LTC, BTC-DOGE
Fees
0% for deposits, 0.0001 BTC for withdrawals, 0.2% for the deal
Requirements
for registration you must provide email and user name
Supported Credit Cards
They accept any credit card
Pro
smooth and carefree user experience great support diversity security is taken seriously
Contra
more payment methods would be great verification of identity prior to chatting
Company Location
Spain, Barcelona
Languages
English, Spanish, Russian, French
Supported Countries
100+ different countries
EXMO.com is a bitcoin and other currency exchange company based in Spain and specifically on Calle Bac de Roda 120, local 2 08019 Barcelona. They've got an international team consisting of programmers from Spain, Russia, India and Thailand, as well as financial advisors from the UK and the USA, Lithuania and Singapore.
Their services have been embraced by the outstanding number of 253,770 customers in well over 100 different countries. Let's have a look at their pros and cons, analyzing the various aspects of EXMO.com.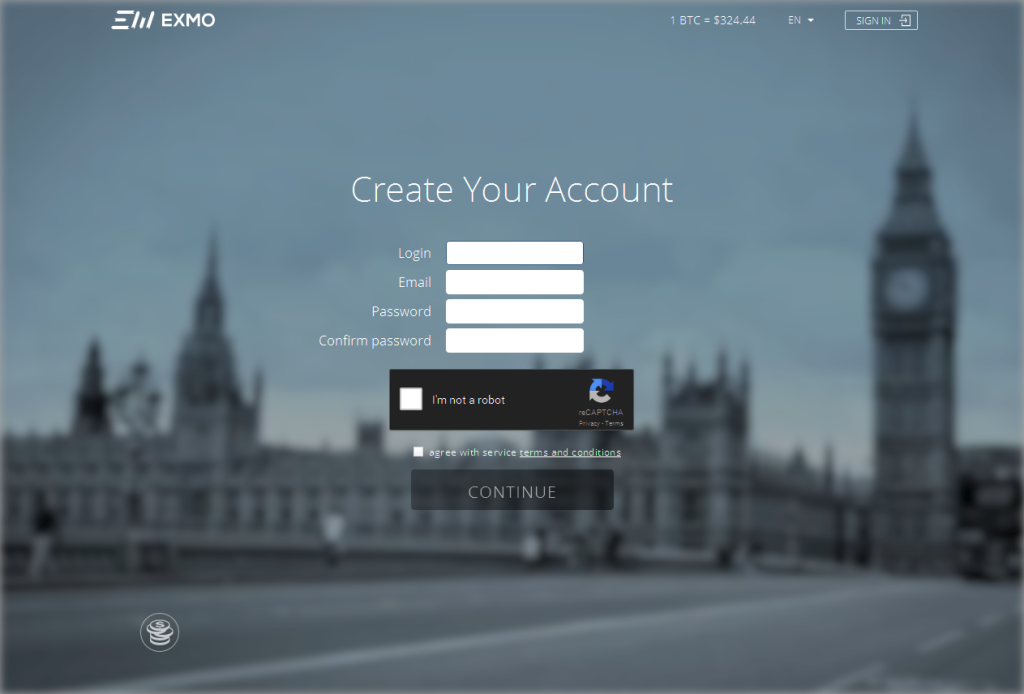 EXMO.com Availability
EXMO.com comes in four different languages, facilitating the user experience a great deal. To be more specific, you can check out their website in English, Spanish, Russian and French. You can benefit from the services of EXMO.com upon signing up and adding your credit card or debit card.
The fact that Exmo is an exchange accepting credit and debit cards as well as bank transfer makes it a popular place to cash out Bitcoin profits. But beware of the tax that can occur when you cash out, depending on your country. Also read this article on the topic.
There are special fees that come with the use of your Wallet or Trade options, exchanging bitcoins and other currencies and cryptocurrencies. For analytic fees and limits regarding the amount of money you can trade at a time, you can check out their respective section here. Bitcoin, USD, Litecoin, Dogecoin, Peercoin, VertCoin, BC, WhiteCoin, DRK, EUR and RUB are the 11 currencies that can be served from the platform.
EXMO.com Reliability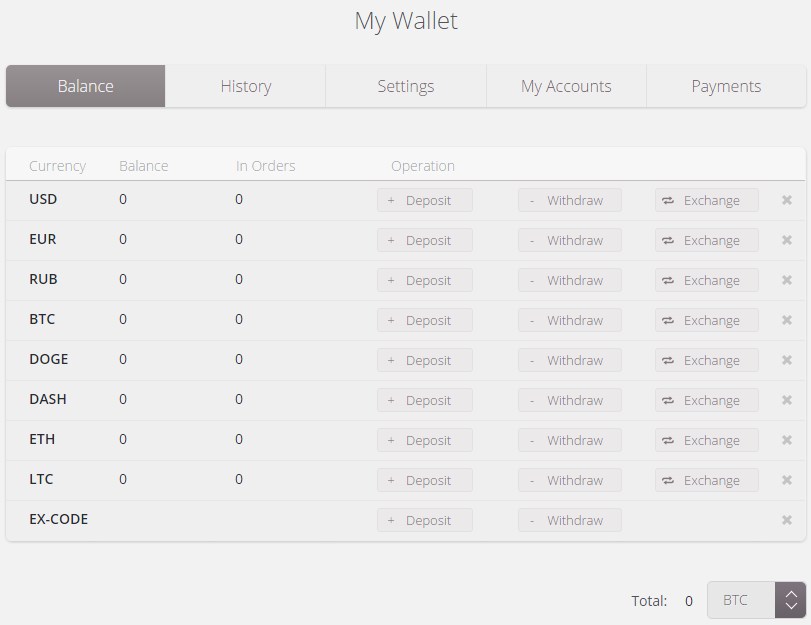 EXMO.com is based is a Spanish company based in Barcelona. They have been around for over a decade, making them an established option with proven results over time. When it comes to their privacy, they are really detailed as to what data they might collect from you and what they might use such data for.
In order for you to get more information on the subject, you can read through their privacy policy section. Apart from that, it is positive that there is an extra Anti-Money Laundering policy on their website. This AML policy clearly states the following: "The purpose of this AML is to ensure not only that Exmo are compliant with current legislation and requirements, but also to show that they take any form of illegitimate use of their services seriously."
On their website, lastly, they have got a banner, clearly indicating that they are a Bitcoin Foundation member. Their partners also include CoinDesk and BitcoinTalk, InCapsula and ZenDesk (among others).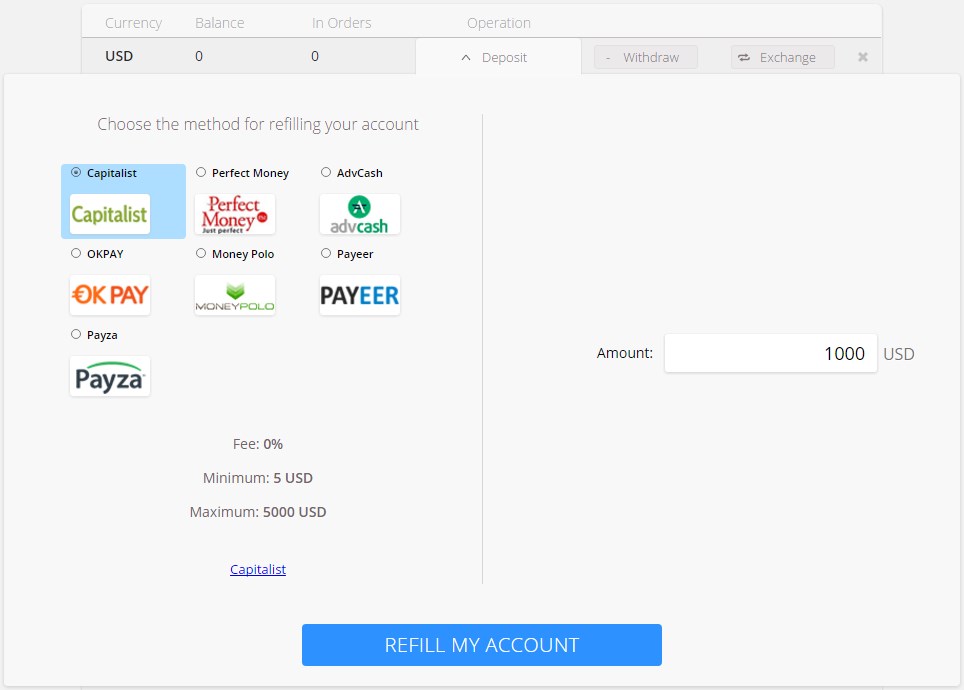 EXMO.com Security
In the field of online security, EXMO has come a long way and can be proud of the results displayed over time. First and foremost, their site is SSL secured. This prevents any attempt to hack the system and make bad use of the services provide by EXMO.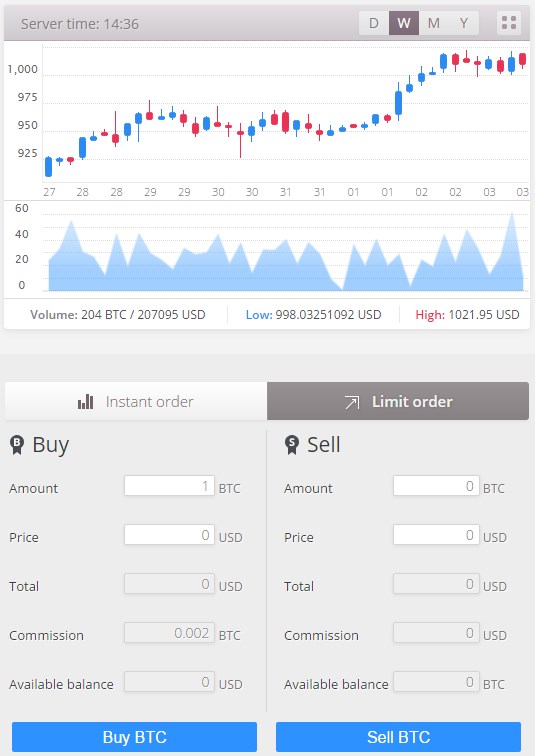 Along with that, the 2 factor authentication that is applied to the users of the platform enhances the overall sense of security. Trusted IP and a sophisticated encrypted system in cold wallets complete the protective measures they take against any malicious intent. It is worth repeating the solid Privacy and AML Policies from the company.
EXMO.com User Experience
It is quite easy and simple to start using the services on EXMO.com. Upon navigating to their home page, there is a direct message that urges you to either sign up or sign in. Should you choose the former, you will be redirected to a simple form.
In this form, you will be expected to fill in your login and email, as well as your password. Then, you will be prompted to check the box that indicates you have agreed to the policies stated on the website and another box, proving you are not a robot. After that, you will head to your email account and click on the verification code sent over to you.
After having completed the sign-up process, you can go ahead with an easy-to-handle interface that allows you to fully control your wallet, trade and exchange currencies. On the home page, there is a chart with the price rates of bitcoins and you can see how the prices have fluctuated over a day, a week, a month or a year. The price is available for the analogies of bitcoins with EUR, USD and RUB. In addition, you can easily have a look at the daily volume of exchange transactions and the number of active users for the day.
EXMO.com Support and Availability
There is a lot to receive from the support of EXMO.com, which is pretty awesome. Firstly, we cannot help but outline the fact that there is live online chat for you to turn to (in several languages). In order to start chatting, though, you need to present some form of identification (you can use Facebook, Google+ or name and email address).
Other than that, you can submit a ticket and wait for their response. Of course, nothing beats live chat in speed. Additionally, there are phone numbers available for each country, where EXMO.com is offered. An email is another alternative way of getting to ask for clarifications and other stuff.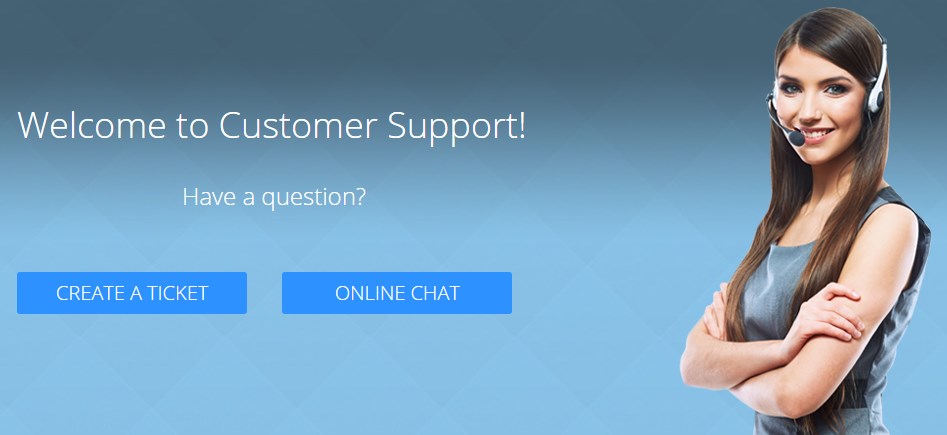 Last but not least, there is the knowledgebase with the most frequently asked questions (FAQ) – divided in parts, depending on the topic. Social media platforms are also places where you can find representatives of EXMO, although this is not necessary, given the diversity of support options.
EXMO.com Review Bottom Line
We have completed our EXMO.com review and it is time we handed out our verdict. It is needless to say that the overall quality of services provided by EXMO.com is impressive. The navigation and user experience can only be described as smooth and carefree, while there is great support diversity that covers all kinds of needs.
The policy regarding AML and privacy matters is solid and reliable, unlike in some other competitors on the market nowadays. Security is taken seriously, with 2 factor authentication and SSL, encryption in the wallets and trades. There is always room for improvement (when it comes to the acceptance of even more payment methods and currencies accepted online, the need for verification of identity prior to chatting and some other minor problems), but as a whole EXMO.com has passed our review with flying colors.
Go to exmo.com